On the way home from church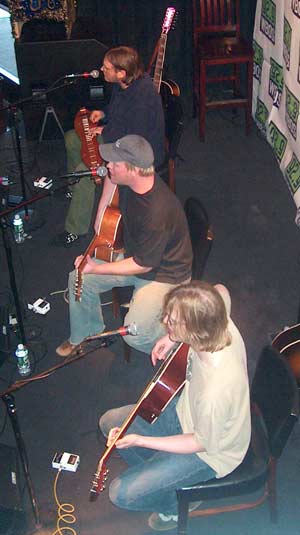 I love this place. Where else could you wander over to your local record store at a Sunday brunchtime and stand 10 feet away from a
great trio
of artists performing four of their best songs for free?
That's what I just got back from: The Thorns at the Northwest Portland Music Millennium.
The four songs, from their current album, were "Runaway Feeling," "Dragonfly," "I Can't Remember," and "Long, Sweet Summer Night." My daughter and I bopped happily along in a crowd of mixed age, but mostly boomers.
Newcomer Carla Werner played first, with a handful of songs that show a lot of promise.
For those of us who are nighttime-concert-challenged due to the demands of Life 101, this was a wonderful gift. Thanks to the Millennium and especially to the Thorns.